Hello! It is Karen here in the cold Boise, Idaho. I hope that those of you who celebrate Thanksgiving, Krampusnacht, the Advent, the Feast of the Immaculate Conception, and all of the other holidays during the next month will have the opportunity to celebrate with friends and family from near and far. Happy Holidays!
Our challenge this time around is a sketch challenge. I found this one fun to play with! I hope you do too!



SPONSORS/PRIZES:
Our Sponsors this time are
PPINKY DOLLS

and you can win 3 digis
and
ALL DRESSED UP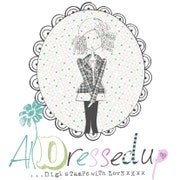 and you can win







It was so hard going through all of the wonderful entries last week! Luckily, the winner is chosen by Random.Org . That winner is:
#21 - ~DEANNE~


Deanne, you won
2 images of your choice from the wonderful Rick St Dennis store!!


Top 5 was harder to choose! I've listed them in order of entry
Main prize winners contact us for your prizes
incywincychallenge@hotmail.com

Top 5 grab a badge from the sidebar.
NEW BADGES :) Thank you to Nikki C who makes our lovely badges!!
Congratulations to everyone


*****Now back to this challenge*****
Here's our DT to inspire you !!
Charlotte
using All Dressed Up - Mermaid Kisses
Chris
Carol
using All Dressed Up - Happy Christmas Little Star
Francesca
using All Dressed Up - Happy Christmas Little Star
Heather
Karen
Maria Giselle
using Ppinky Doll Little Star
Marlene
using Dreaming Gigi from Ppinky Girl Dolls
Nikki
Turned it on it's side and only used part of a digi
Suze - Summer Christmas 2 from Ppinky Dolls